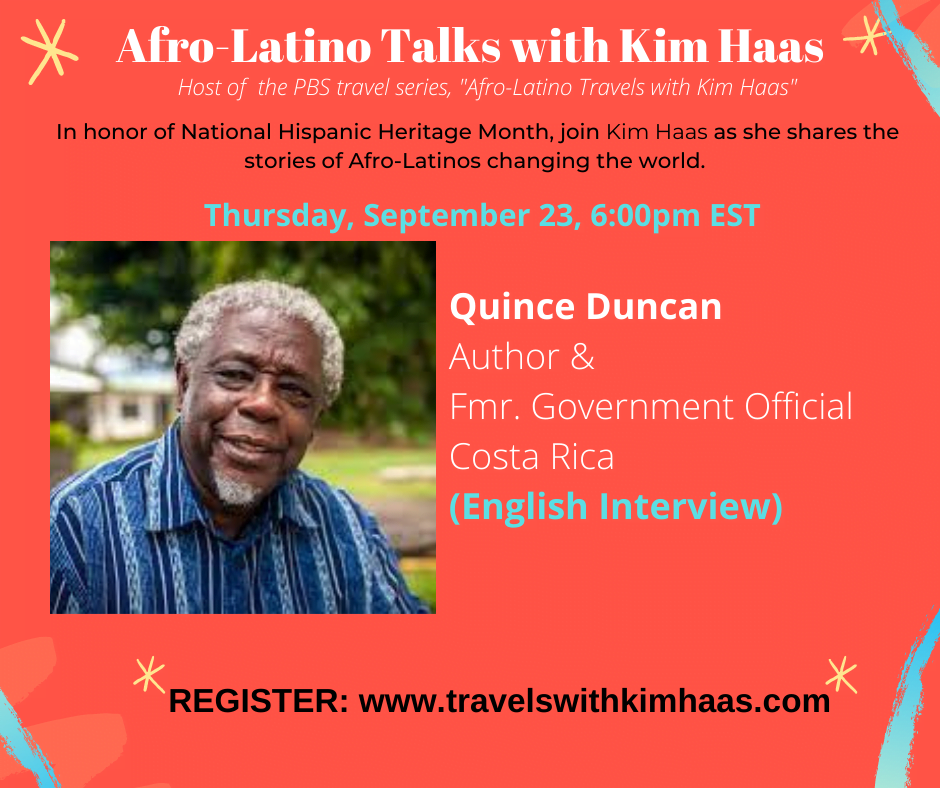 Quince Dunan
Born in the city of San José, Costa Rica, in 1940, from Panamanian, Jamaican and Barbadian ancestry, Duncan grew up in Estrada, a small rural town of smallholder cocoa and banana produce, on the Caribbean coast of Costa Rica. Owing to the ethnical composition of the area at the times, his first language was English. He was already in 4th Grade English when he stared learning the predominant language of Costa Rica at the local Spanish school. In 1955 the family migrated to San José, where he continued his education.
In 1968, Duncan began to publish mimeographed materials, and in 1970 his first book in Spanish: a collection of short stories entitled "Una Canción en la Madrugada" (A song at Dawn). Since then, his literary output has been varied. He is the author or co-author of more than 50 books, including studies on Costa Rican and Latin American literature, training manuals for schools, historical essays on the culture of people of African descent, books about race and racism, several collections of short stories and novels, including A Message from Rosa (writing in English). Duncan has both the Editorial Costa Rica award and the Aquileo J. Echeverría national award for his novel Final de Calle, (1978/1979) His latest book is the collection of stories named De Maíz y de Barro, dedicated to the Costa Rican indigenous population.
From the very beginning of his career, Duncan connected his literary vocation with a clear ethnical commitment. By 1969 he had published an essay on "The birth of a new Costa Rican", in an effort to explain, from a cultural standpoint, some behaviors of Limonise dock workers, who were on strike and in 1972 he co-authored with professor Carlos Meléndez a historical anthology El Negro en Costa Rica, a groundbreaking input in the field of Black Studies in Costa Rica.
Over the years, Duncan has been more than active in the field of Human Rights, locally and internationally. He was a member of the Committee to Combat Racism of the World Council of Churches; in the midst of the struggle against Apartheid; participated in the African Diaspora Program of Michigan State University; and the UNESCO Slave Route Project.
In regard to his academic work, Duncan directed the Institute of Latin American studies (IDELA), at the National University in Costa Rica. He has also been the Principal of several high schools and has been visiting scholar and teacher at the University of Alabama at Birmingham; Indiana University of Pennsylvania and the University of Purdue at Lafayette.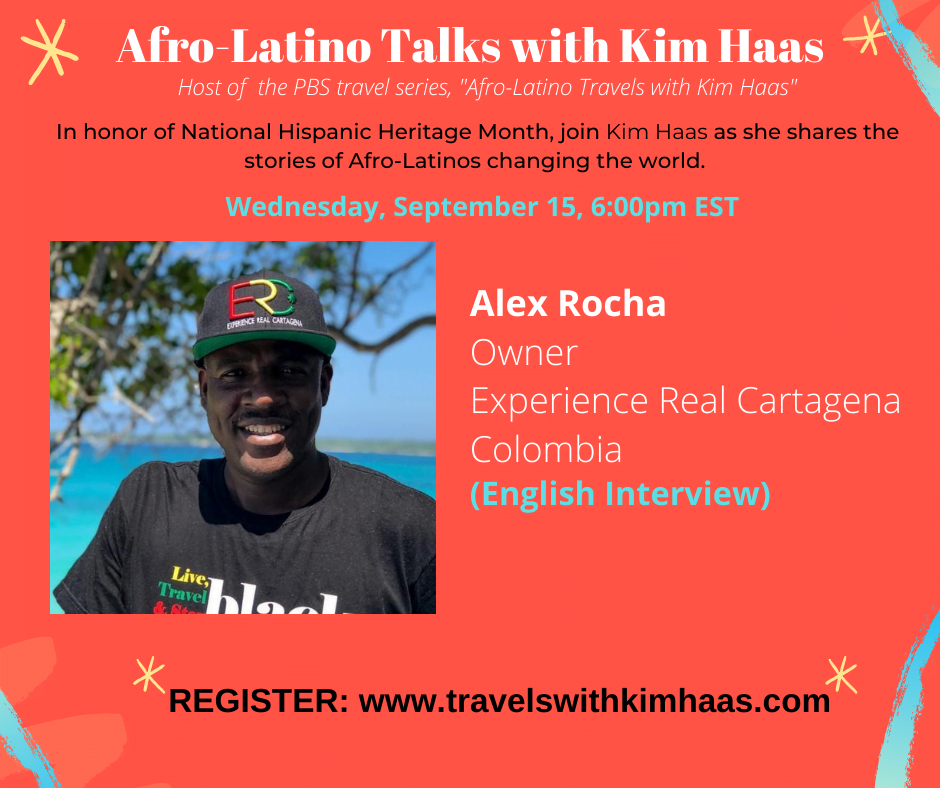 My name is Alex Rocha, 51 years old. I was born in the city of Cartagena, Colombia. I am married with 6 children and and I am an English teacher and a tour guide. I run a tour company, which is a family business called Experience Real Cartagena that focuses on Afro-Colombian history and we also lead Afro-Colombian cultural experiences that highlights our people, music, customs and beliefs.
I also run a community center called The Alex Rocha Youth Center where we work with underprivileged children ages 8-17 and we teach English, coach soccer and baseball and teach arts and reinforce education in different fields.