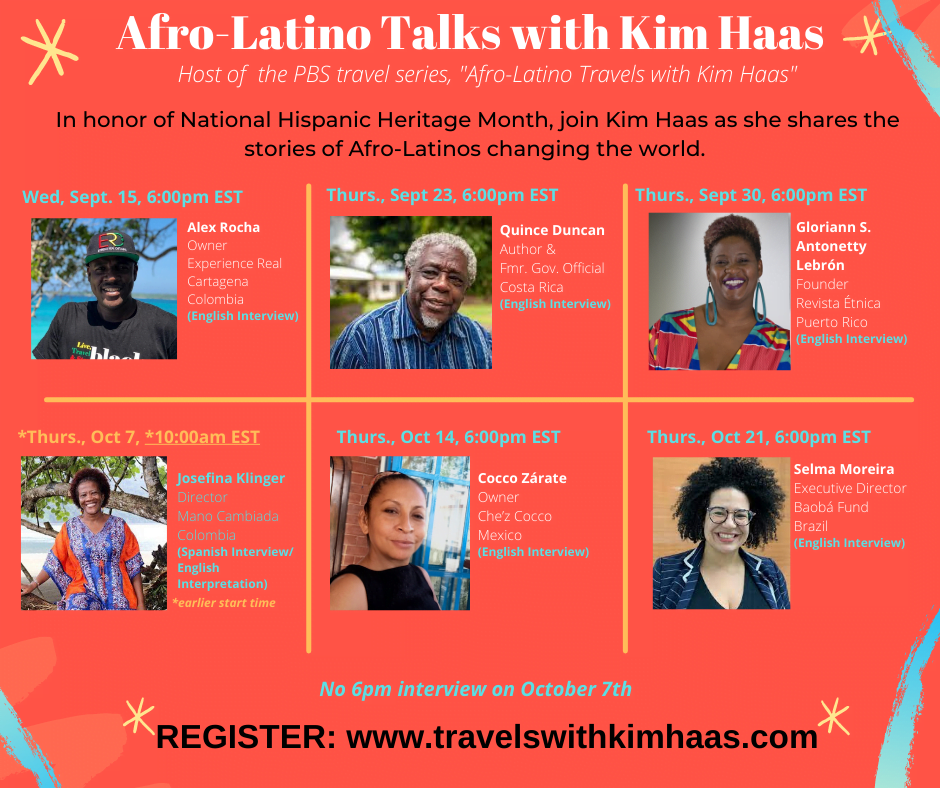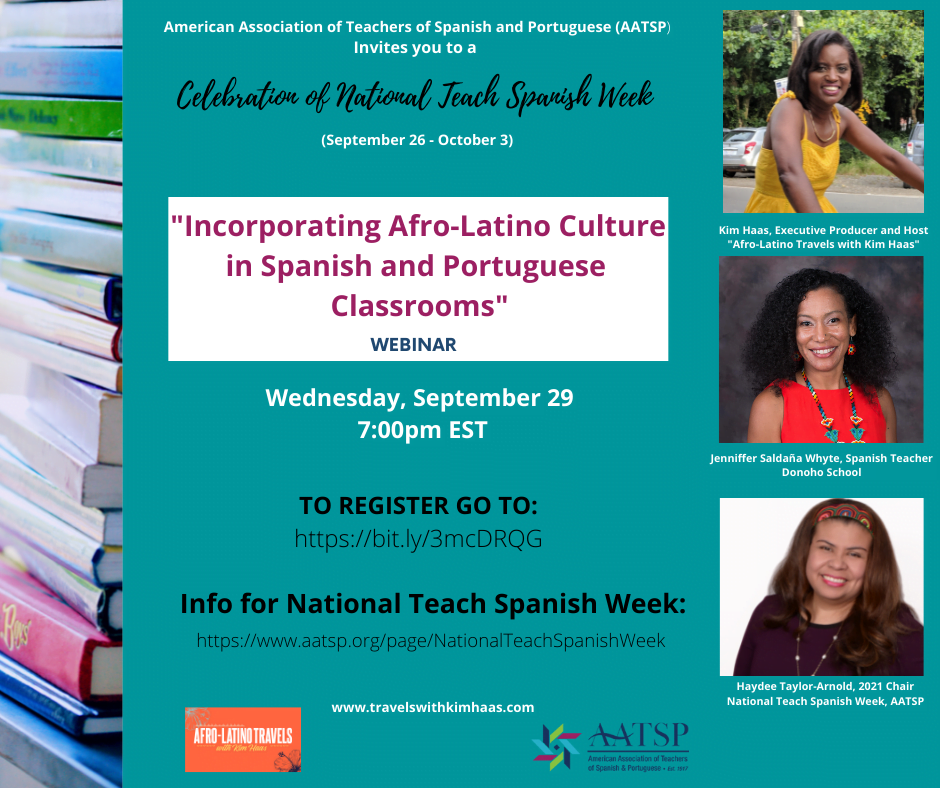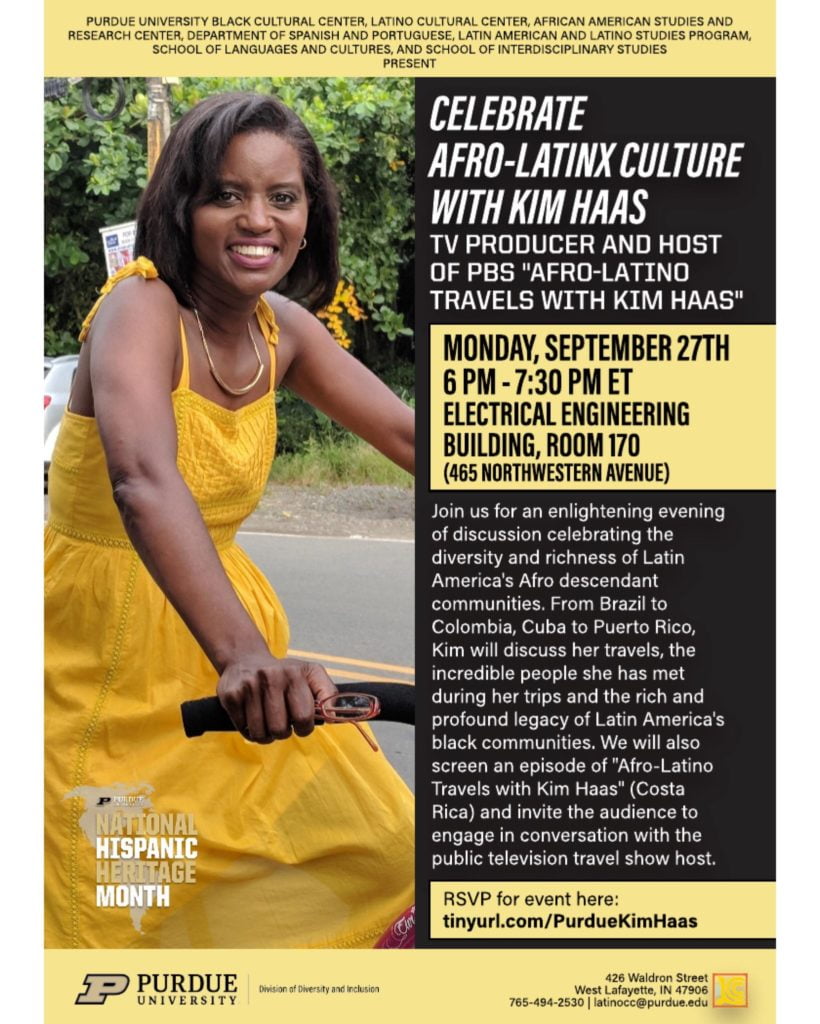 THE GROWING MOVEMENT OF AFRO-BRAZILIANS IN POLITICS.
Dalila Fernandes de Negreiros (Brazil) – Activist, PhD Candidate
Thursday, March 25, 2021 at 6:00pm EST
English Interview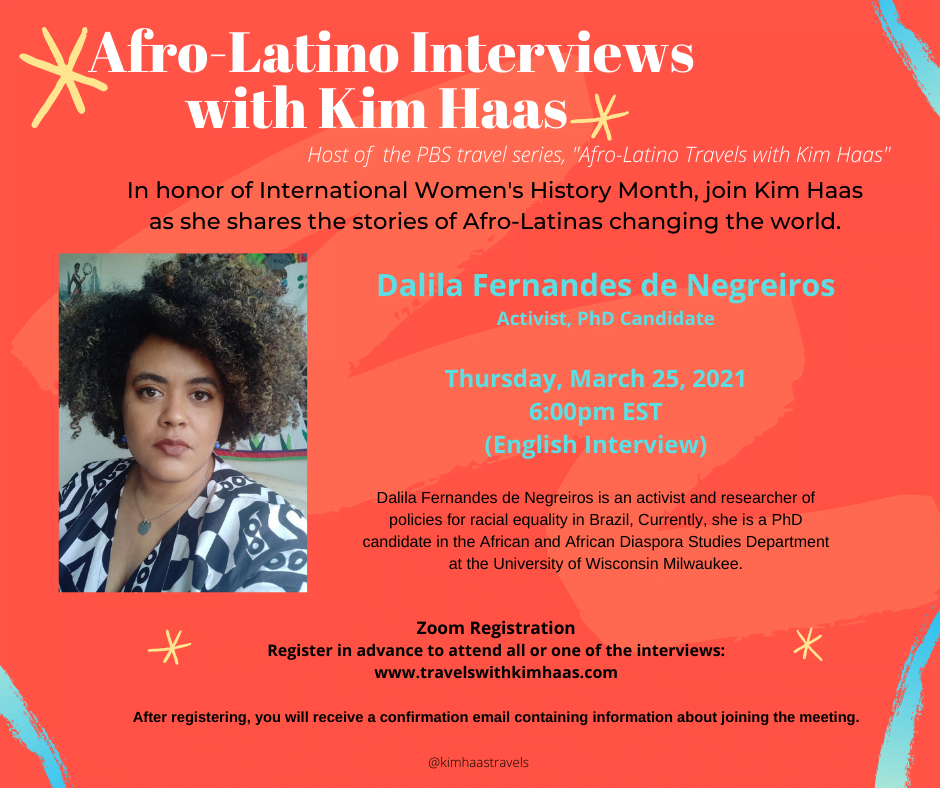 Dalila Fernandes de Negreiros is an activist and a researcher of policies for racial equality in Brazil. Currently she is in the PHD program at the African and African Diaspora Studies Department at the University of Wisconsin in Milwaukee. She holds a Bachelor degree in Geography at the University of Brasilia and a Master Degree in Development and Public Policies at Fiocrz. In 2017 she published my book: ""Educação das relações étnico-raciais: análise da formação de docents" (Education of Ethnic-Racial Relations: Relations: An Analysis of Teacher Training).
Take a look at Dalila's NACLA article, "Marielle Franco's Seeds: Black Women and the 2020 Brazilian Election | NACLA."
Adriana Heredia Sánchez (Cuba) – Beyond Roots Founder
Wednesday, March 24, 2021, 6:00pm EST
English Interview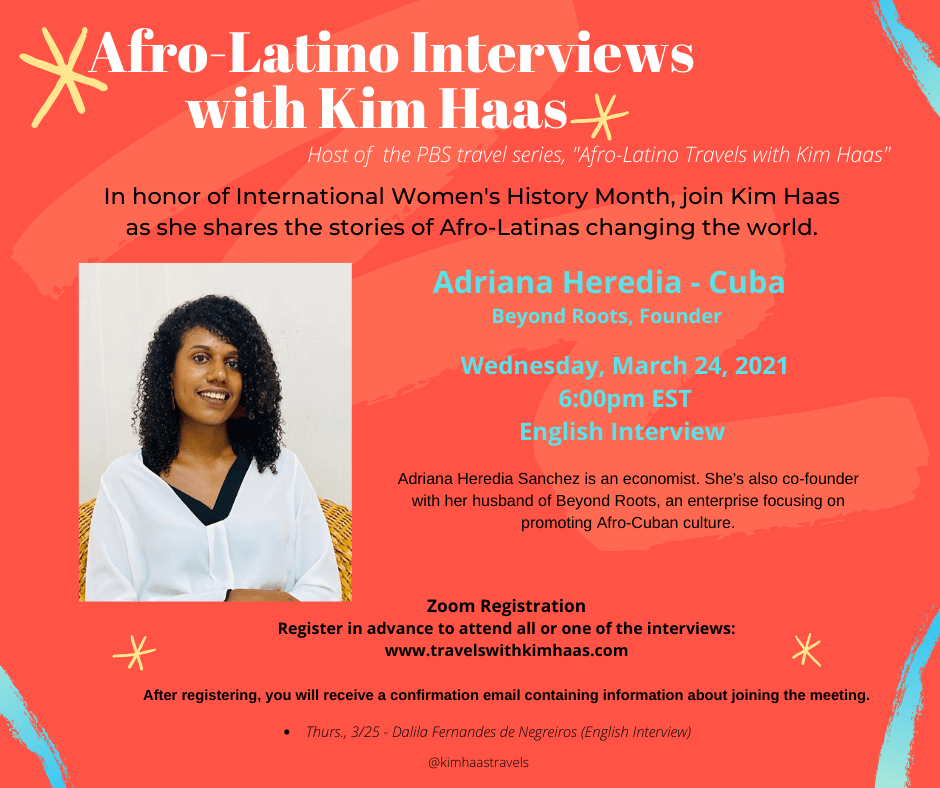 Adriana graduated from the faculty of economics in 2015. After graduating, she served as a professor of the faculty until 2019. During that period she was also part of the coordinating team of InCuba.uhh, the innovation incubator of the University of the Havana, Master in Business Administration and member of the UH Entrepreneurship Network.
Since December 2016 she has led Beyond Roots (together with husband José), an enterprise focused on promoting Afro-Cuban culture from different dimensions.
Chabela Ramírez – Uruguay, (Entrevista en Español)
Tuesday, March 23, 2021, 6:00pm, EST,
Spanish Interview.
Chabela Ramirez is a renowned Afro-Uruguayan musician and activist. She is President of the Casa de la Cultura Afro-Uruguaya in Montevideo, Uruguaya.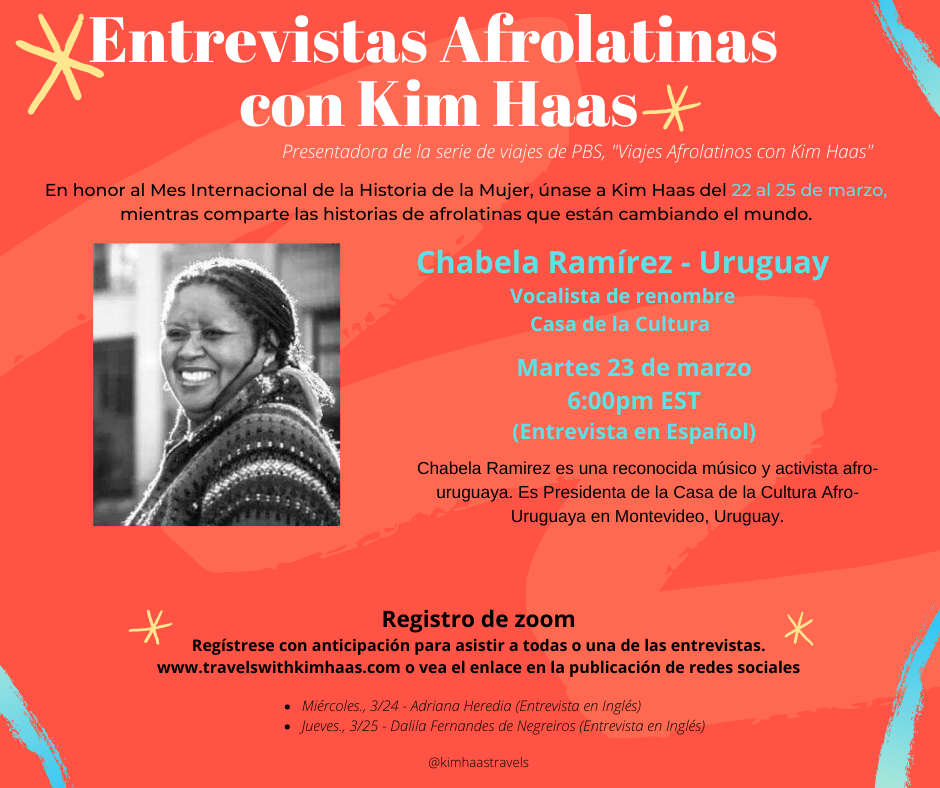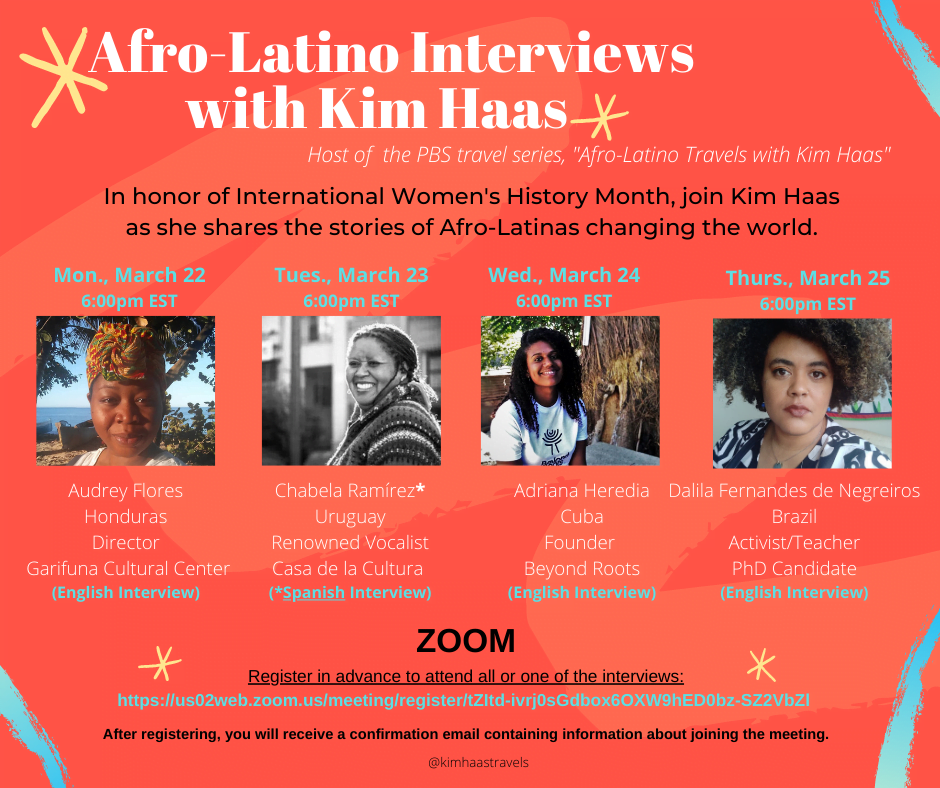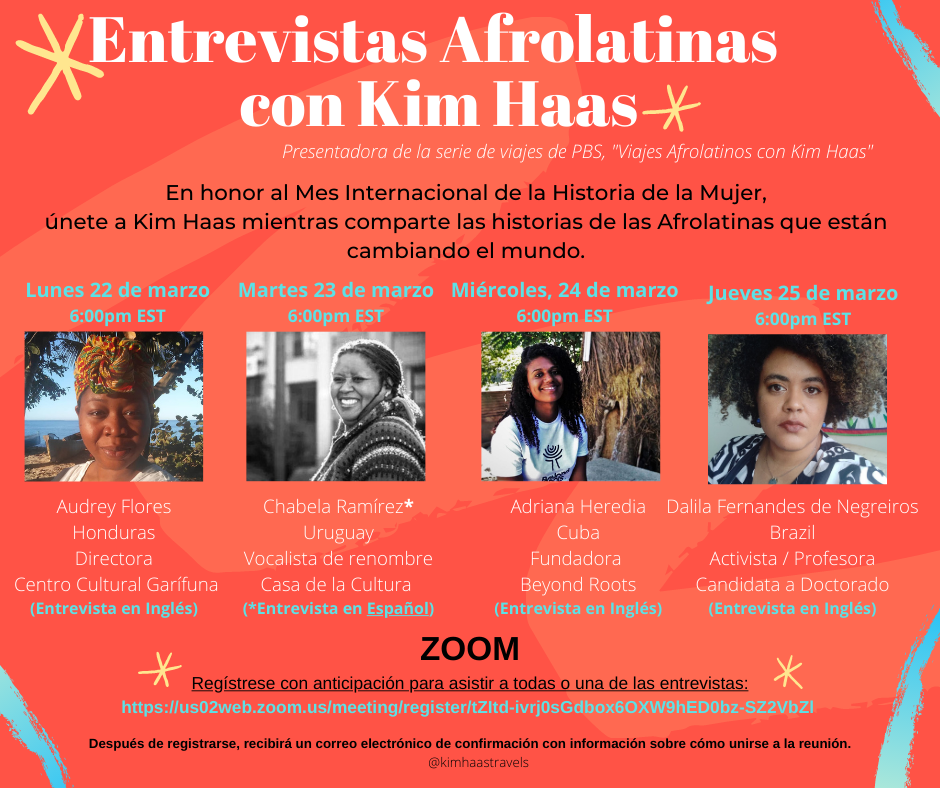 Audrey Flores (Honduras) – Director Garifuna Cultural Center
Monday, March 22, 2021, 6:00pm
English Interview
Audrey Flores was born and raised in Brooklyn, New York to Garifuna parents, Zeda and Mauricio Flores, from Roatan, Honduras. As a child, her parents would travel back home during summer break and bring all of their children. This is when Audrey's curiosity about her Garifuna heritage began. After graduating from Baruch College in 2011, she decided to move to Roatan to work at her family's business. What started as a temporary move, slowly grew into a permanent one as Audrey realized the urgent need to preserve the Garifuna culture. As a result, she and her family decided to convert their bar and restaurant to a cultural center. Today Audrey wears many hats, she is the Director of the Garifuna Cultural Center in Roatan, Honduras, wife, mom of three, and an entrepreneur.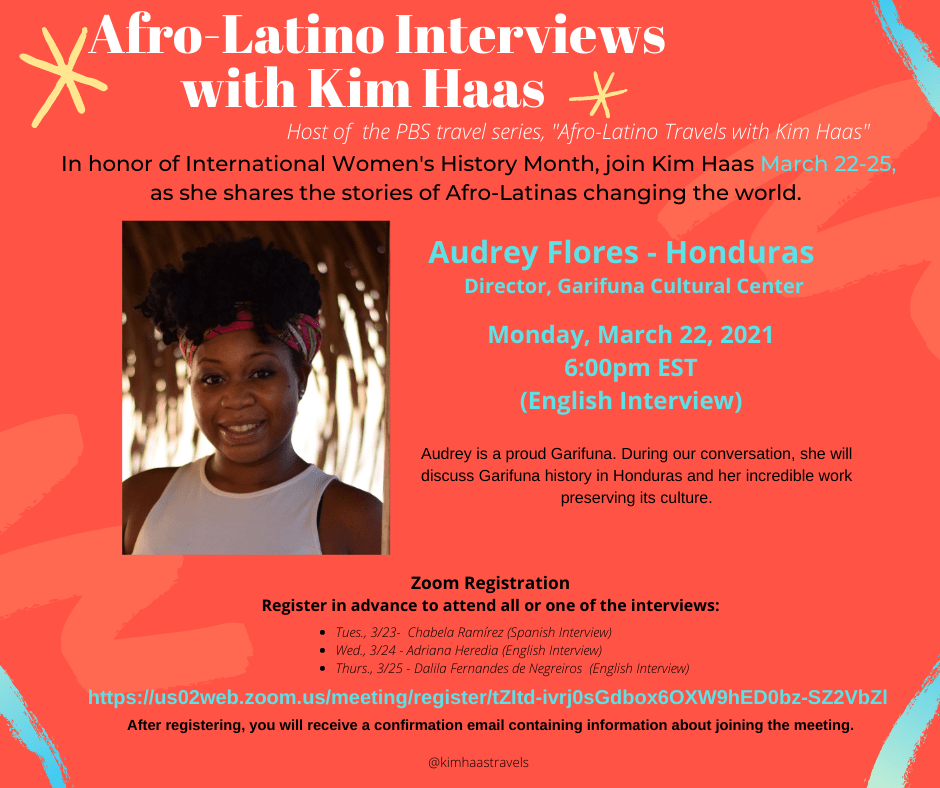 Hispanic Heritage Foundation Charla