Please join University of Hawai'i, Mānoa/KeKulanui o Hawai'i ma Mānoa and KIM HAAS as as they celebrate the Cultural Achievements of Afro-Latinos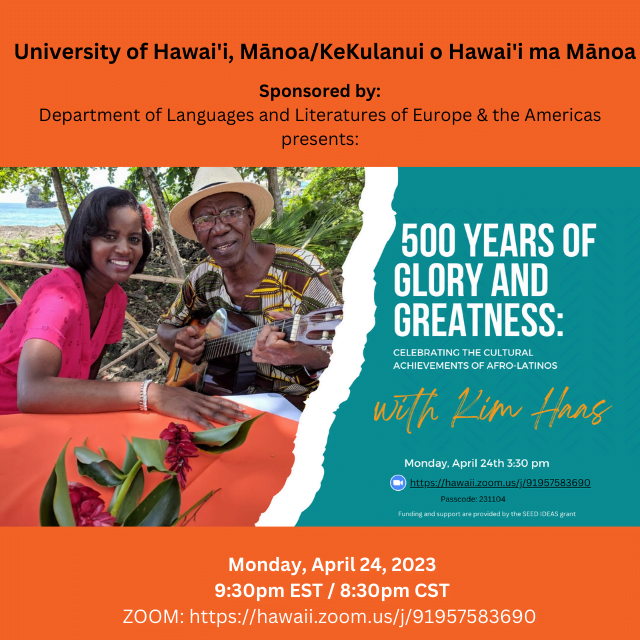 Please join Latin American and Caribbean Studies for a dynamic talk by South Carolina native and SC ETV host Kim Haas!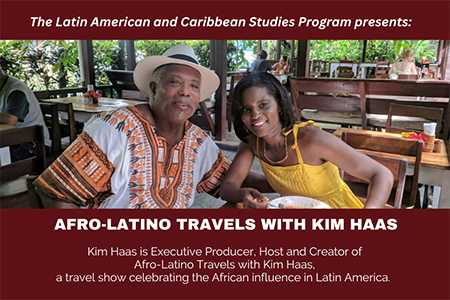 LA SALLE ALUMNA PRESENTS: KIM HAAS, 500 YEARS OF GLORY AND GREATNESS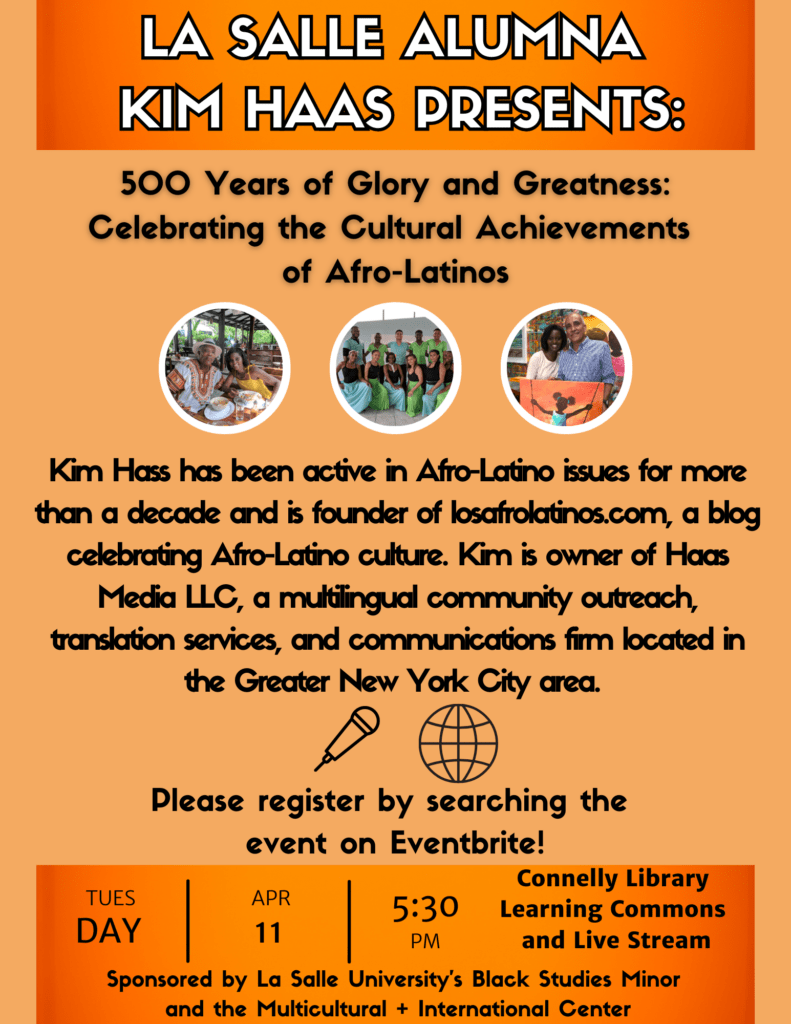 LATINO TRAVEL FEST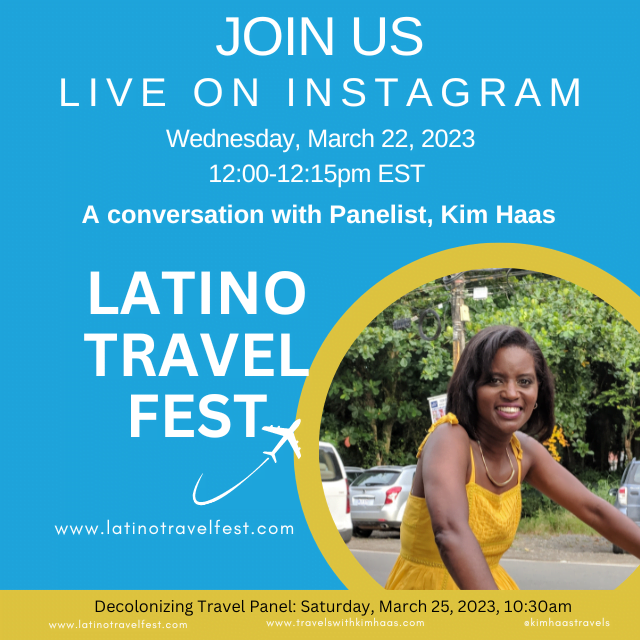 LATINO TRAVEL FEST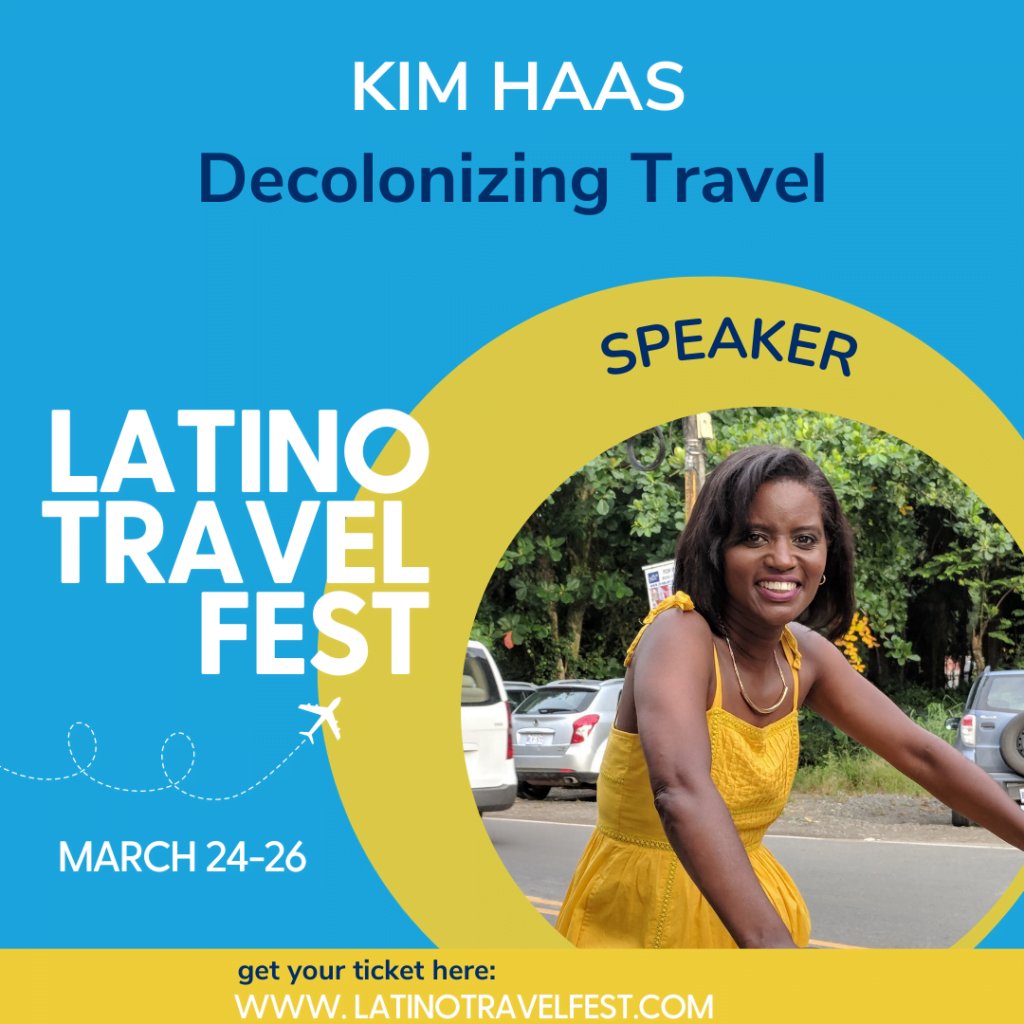 Isaac Veravilla, Afro-Panamanian Chef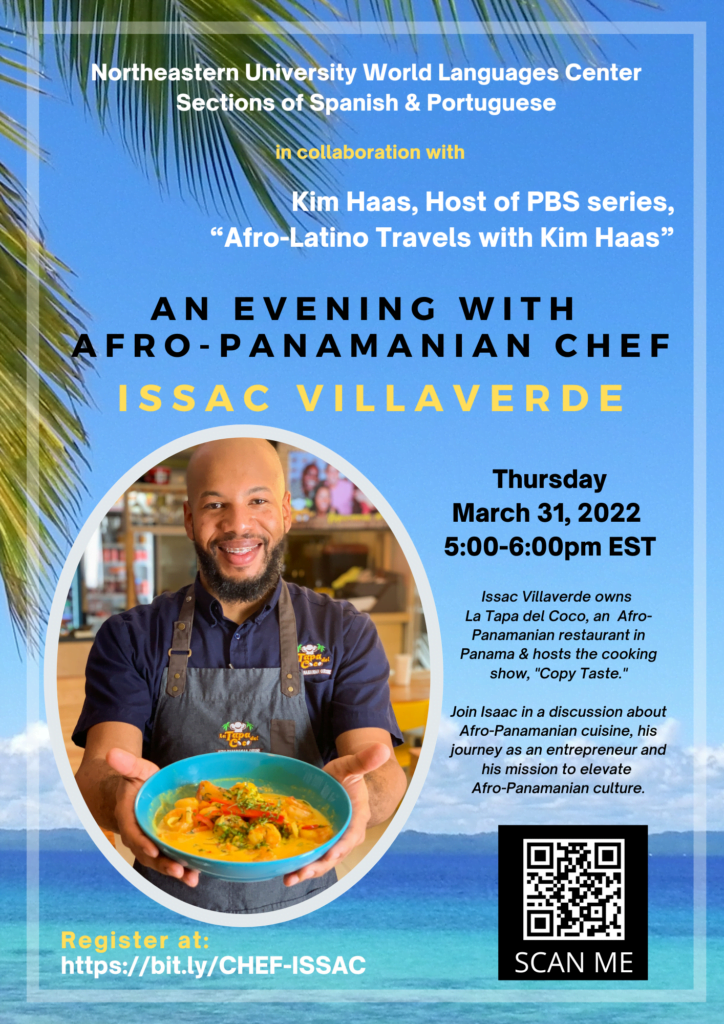 Hoboken Library Event
Afro-Latino Travels with Kim Haas hosted by the Hoboken Public Library. Learn about the Afro-Latino experience, history, culture, and the places that these cultures call home.
Join Kim Haas, Tuesday, March 29, at 6pm
Register at www.Hobokenlibrary.org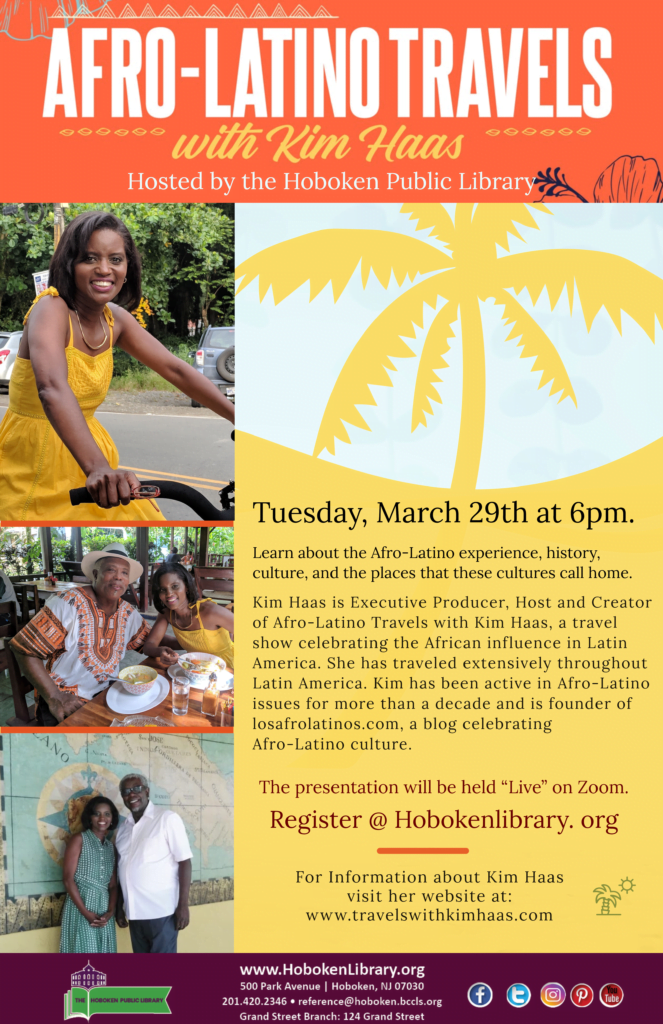 Afro-Latino TALKS with Kim Haas Series
Wednesdays, 5:30pm EST
February 16 to March 30th, 2022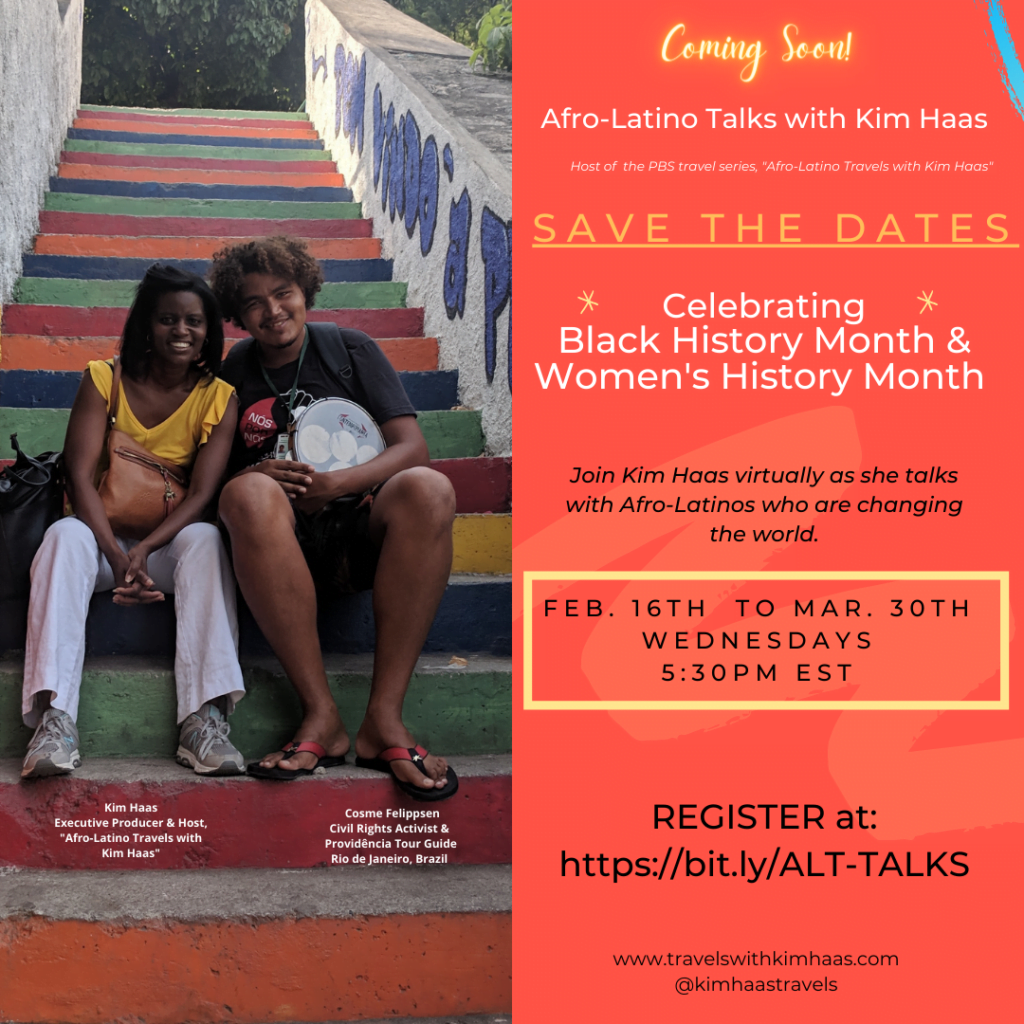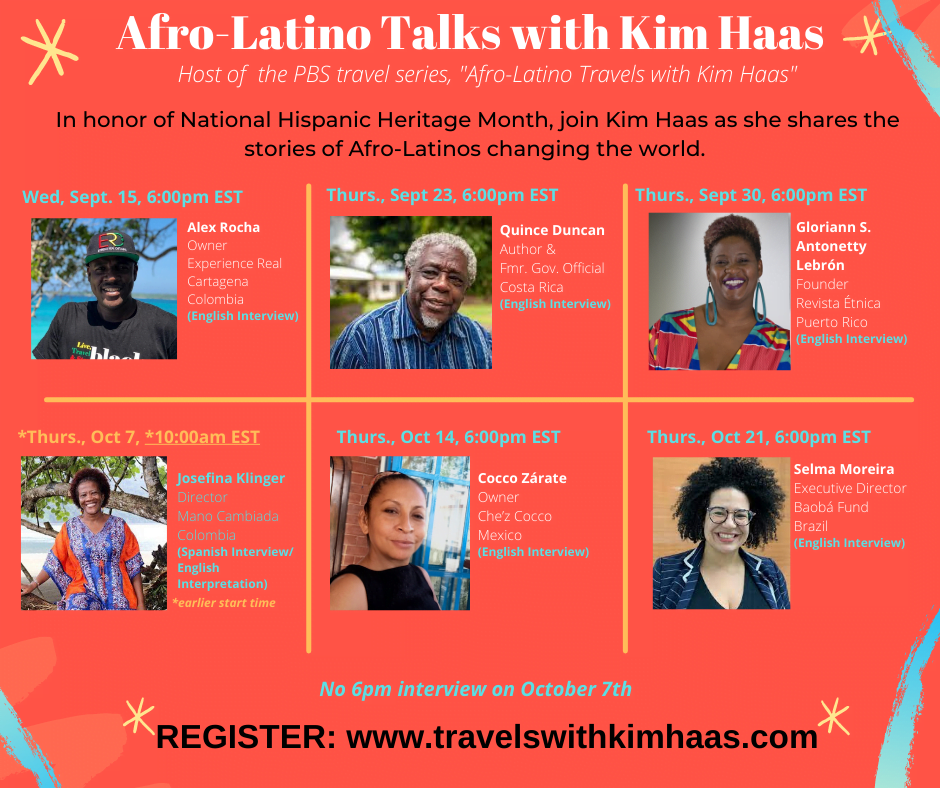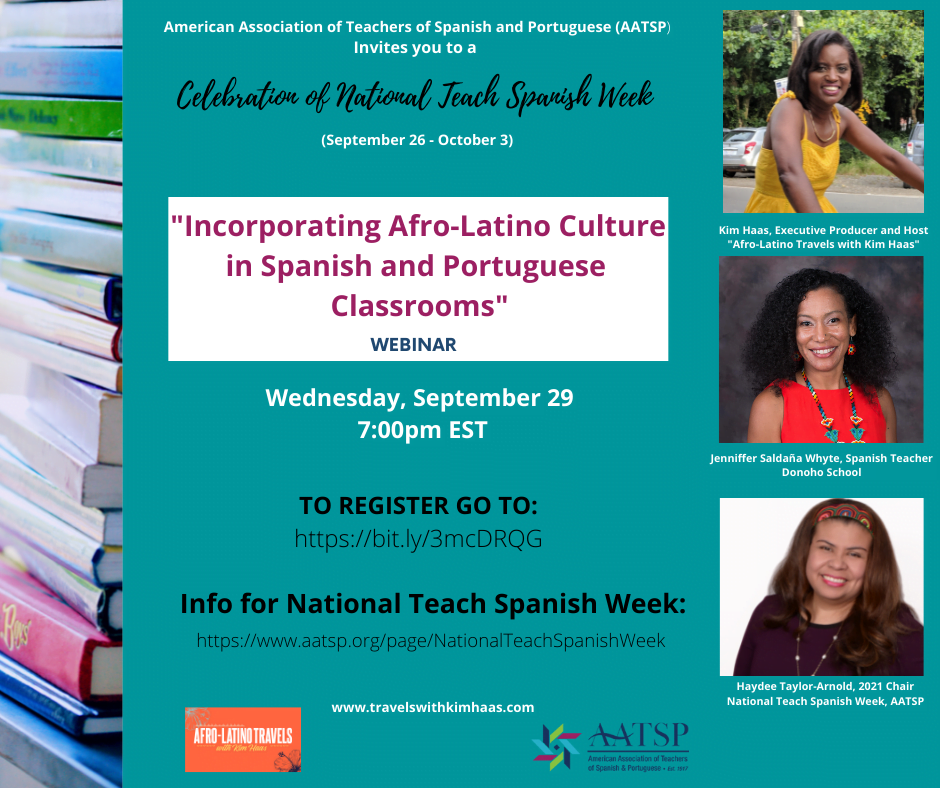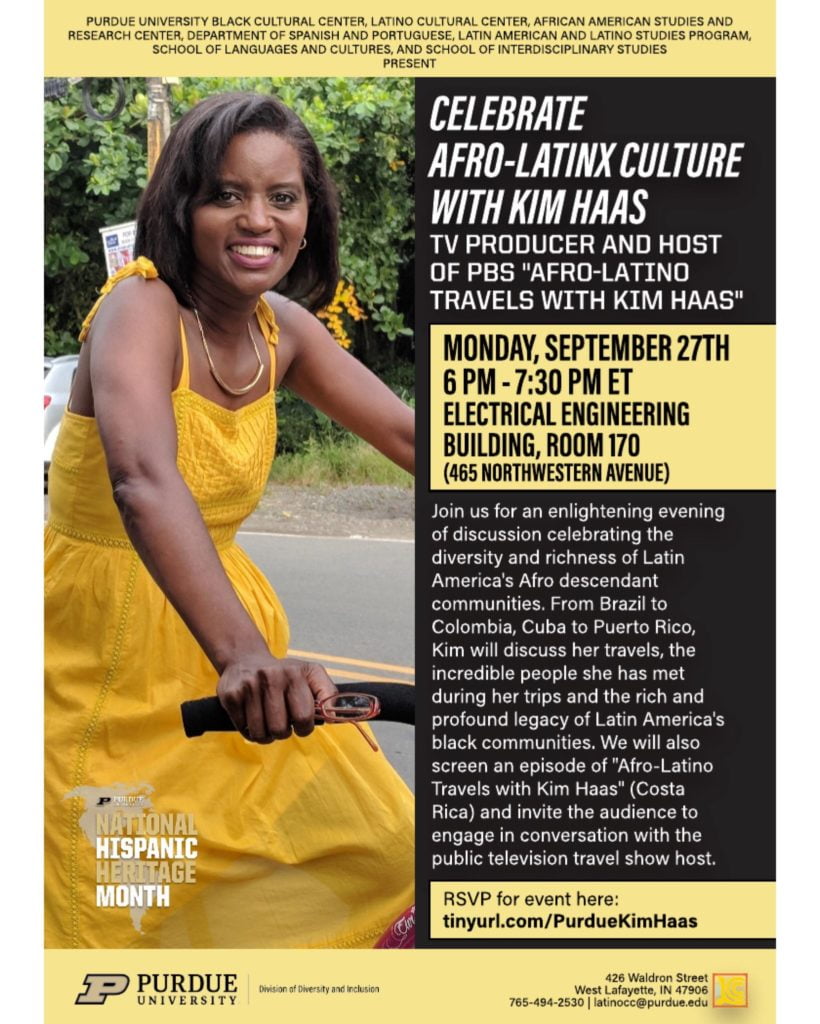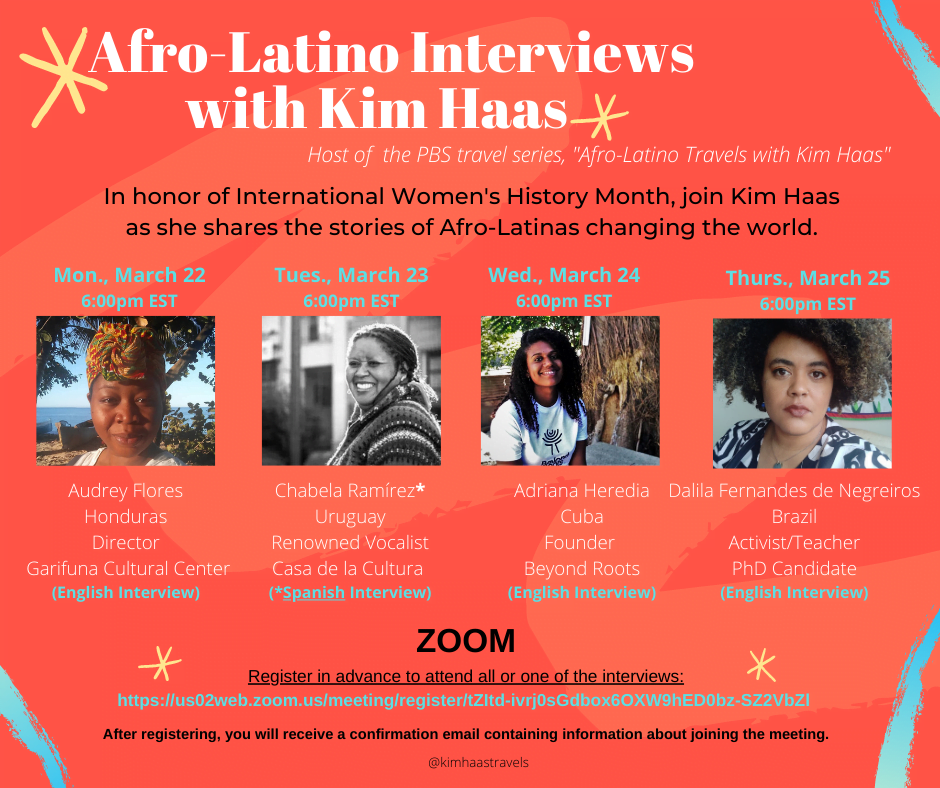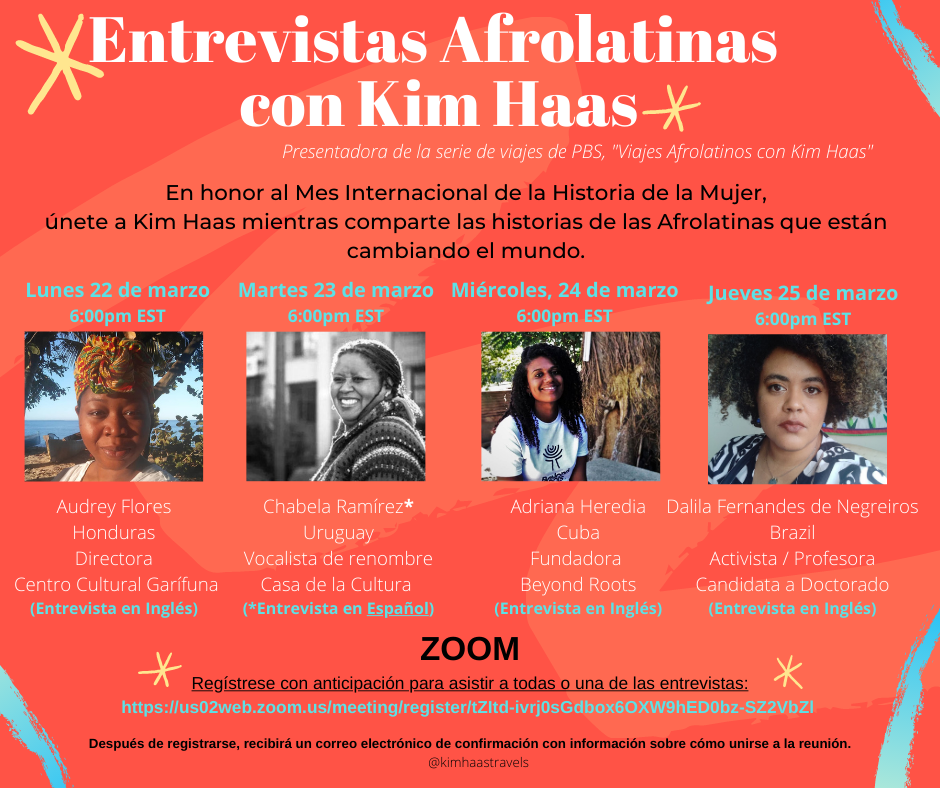 Hispanic Heritage Foundation Charla